How to Put Ringtone on iPhone?
Are you paying iPhone for a custom ringtone?
Do you want to get rid of this paying tradition for ringtone?
Well, we have a step-by-step guide for you to put a ringtone on the iPhone, and that too for free. Isn't it the best news? The only thing that might bother you in the process is iTunes' use because Apple does not allow you to write ringtones in an app, but we have figured out a way to get our favorite ringtones for free.
To put free cost ringtone on your iPhone, you must have the iPhone's updated 12.10.8 version.
Without further ado, let's hop into the guide.
Which Song Would You Prefer?
The song you want to use as your ringtone should be present in the iTunes library on your computer. If that song is not there, you can import the song in MP3 or AAC files into iTunes.
Using voice memo apps, you can record original sounds and turn them into your ringtones. Now go to iTunes and click on the album from the library, which contains the song.
Now right-click on your preferred song and select the option, 'Song Info.'
Create a 40-second ringtone
iPhone does not allow you to put a ringtone of more than 40 seconds. Therefore, you'll have to edit the song. Listen to the songs carefully and cut out the part that you want to include in your ringtone. You can use different applications to cut your song to reduce its length.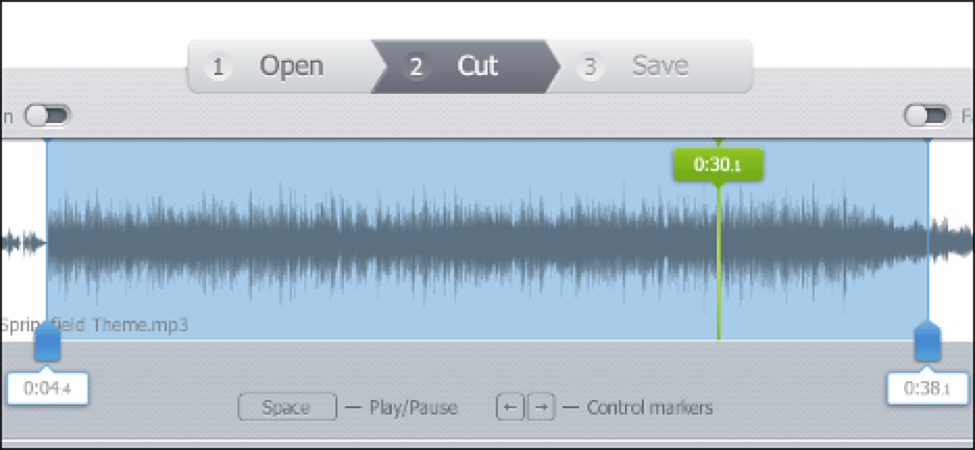 Change Your File to AAC Version
Most of the time, you'll find your sound file in MP3 format. To use it as a ringtone, you'll have to change it to AAC format. If your sound file is already present in AAC format, then you can skip this part.
To convert the MP3 file to AAC, click on the sound file in iTunes. Click on the 'Convert' option and then 'Create AAC Version.'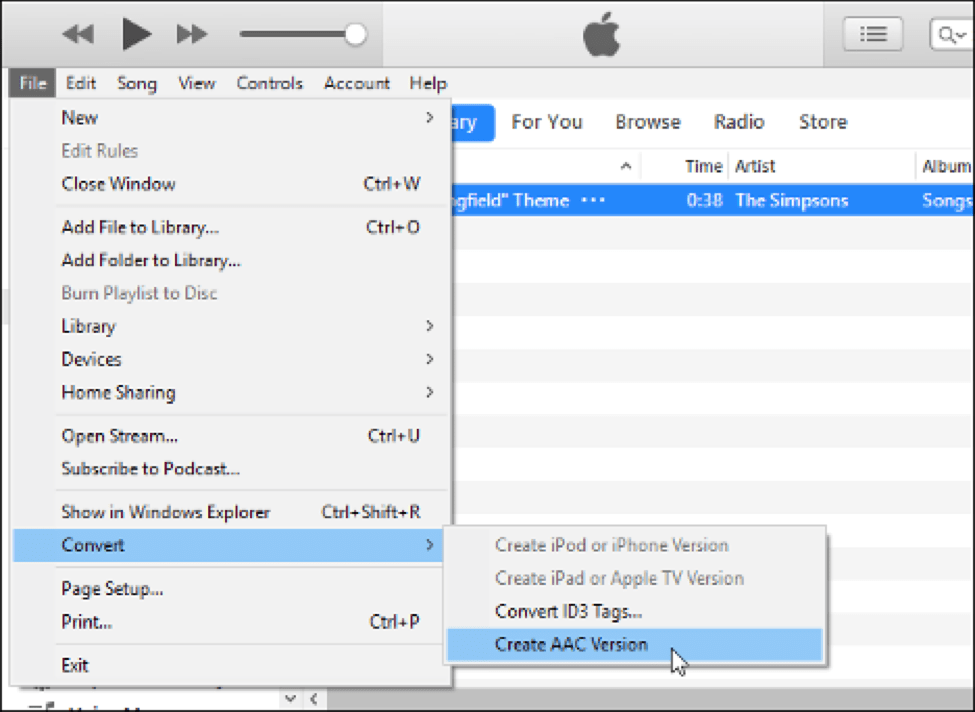 Change the Name of Your AAC File
Now you have your sound file in AAC format. To make it a ringtone file on iPhone, you'll have to change the sound file's extension. Drag and drop the AAC file to the desktop or any folder of the system. Change the file extension to .m4r. Suppose your file name is Ringtone.m4a, then change the name to Ringtone.m4r.

Add the Ringtone to Your Phone
Transfer your sound file from the computer to iPhone.
Go to iTunes on your phone and click on the device icon and then go to the 'Tones' section.
Drag your brand new .m4r sound file to this section in iTunes.
The file will get synced in iTunes and will instantly appear under Tones.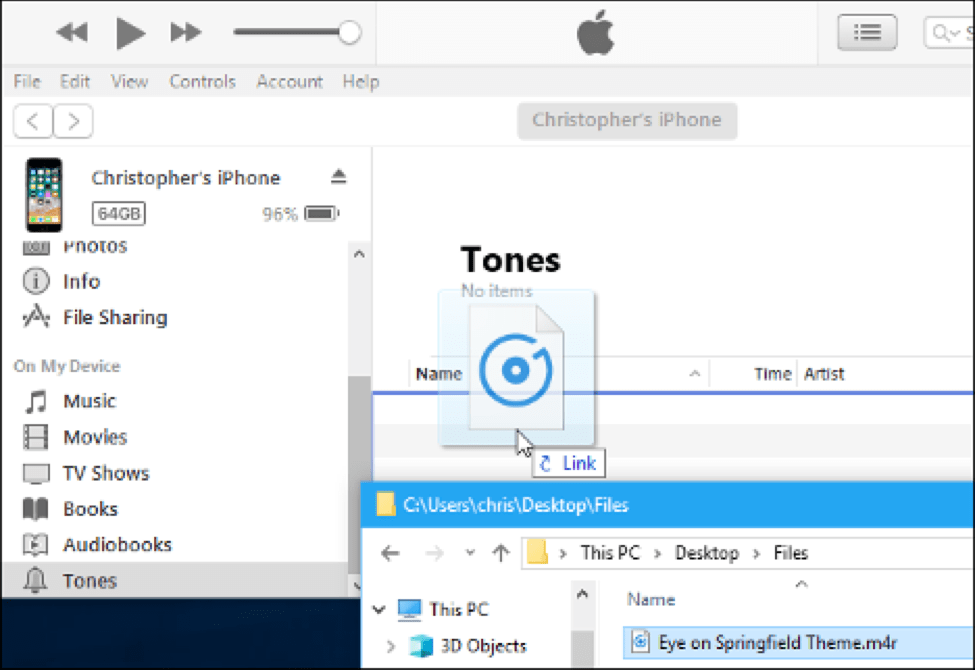 Now Put the Ringtone on iPhone for free.
Go to settings then 'Sounds & Haptics' and then go to 'Ringtones.'
The customized recorded file that you have added will appear at the top of your list.
You can also put a ringtone on a particular contact to know in advance who is calling.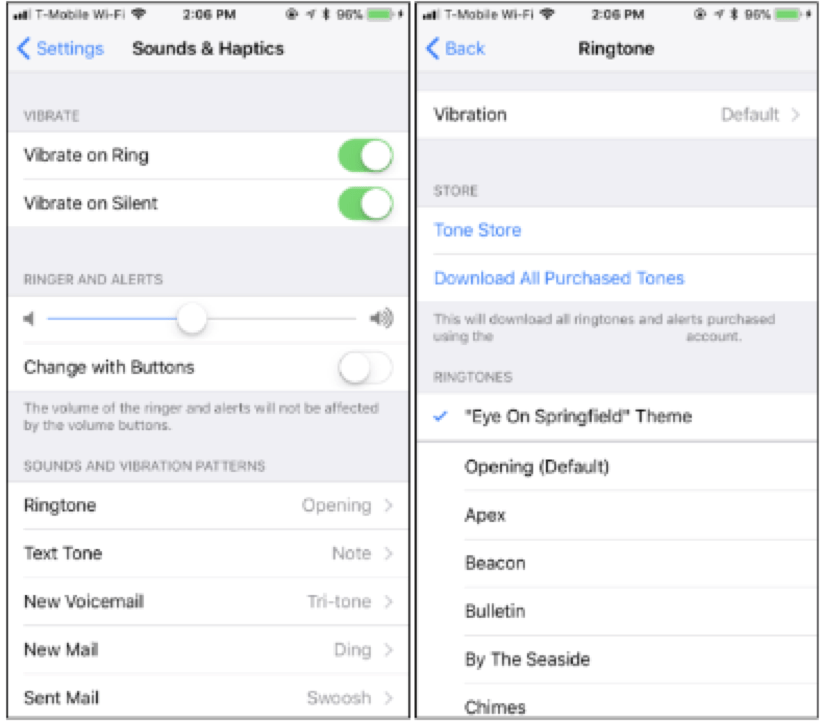 Conclusion
I hope this step-by-step guide to put a free ringtone on the iPhone will help you and make the process easy.